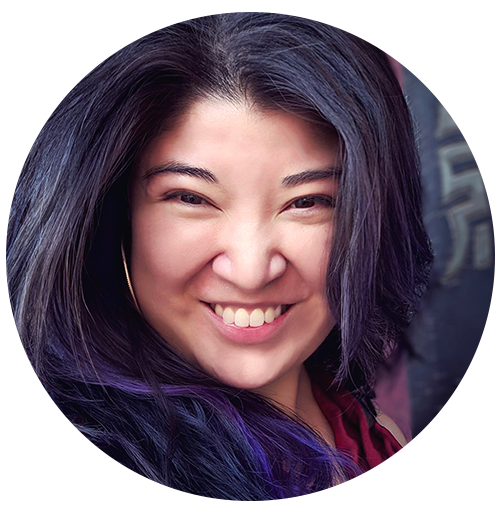 UX Design Direction | Building Human-Centered Digital Products
I believe in making technology serve people, rather than the other way around.
For over a decade, I've worked with clients and employers ranging from Fortune 500 companies and universities to small start-ups and non-profit organizations, so I understand how to scale projects to meet needs; I'm equally comfortable managing a team of 60 or serving as a one-stop shop for marketing strategy, content writing, UX/UI design, front-end development, SEO, and social media. (And yes, I've done all of the above.)
I'm not your typical designer: I've trained and worked professionally in almost every area of the arts (named "Best Stage Performer" and "Best Dancer" by the Chicago Reader, as well as "Best Singer-Songwriter" runner up and "Best World Music Act" finalist), created experiential marketing strategy for one of the largest brands in Asia (Tiger Beer), designed graphics for the largest beer company in the US (Anheuser-Busch), traveled to 26 countries, published essays in award-winning SF/F magazines (Uncanny Magazine), worked at a senior level as a front-end developer (NCSA), and written about design (TechCrunch).
Have an interesting problem to solve? Have a mission you believe in? Let's talk.
Expertise:

UX/UI design, product design, management, marketing strategy, HTML5, CSS3, copywriting, UX writing, responsive web design, livestreaming (Streamlabs OBS, OBS Studio)
Solid Proficiency:

Javascript (jQuery), Slim, Sass, Mailchimp, SEO, information architecture, audio editing
Working Knowledge:

PHP, ASP.NET, Ruby on Rails, GitHub, Sitecore, Drupal, SEM/paid search, Wordpress, OmniUpdate, Convio, Slate, Customer.io, Omniture/Adobe SiteCatalyst, video editing (Adobe Premiere Pro), Google Analytics
Usual Tools:
Sketch, Adobe Creative Suite, Trello, Slack, Sublime Text, G Suite, Microsoft Office
TechCrunch,
The Learned Fangirl, Uncanny Magazine, The Bias, Invisible 3 (anthology)
MSN, Daily Kos, O'Reilly, WGN-TV, WCIU, The Daily Mail, WTTW - PBS, Scapi Magazine, Broadway World, Time Out Chicago, Voyage Chicago, Toledo Free Press, WCSR, UK Channel 4 TV, Chicago Reader, Chicago Tribune